5 Simple Ideas for Preserving Sabbath (and Your Sanity)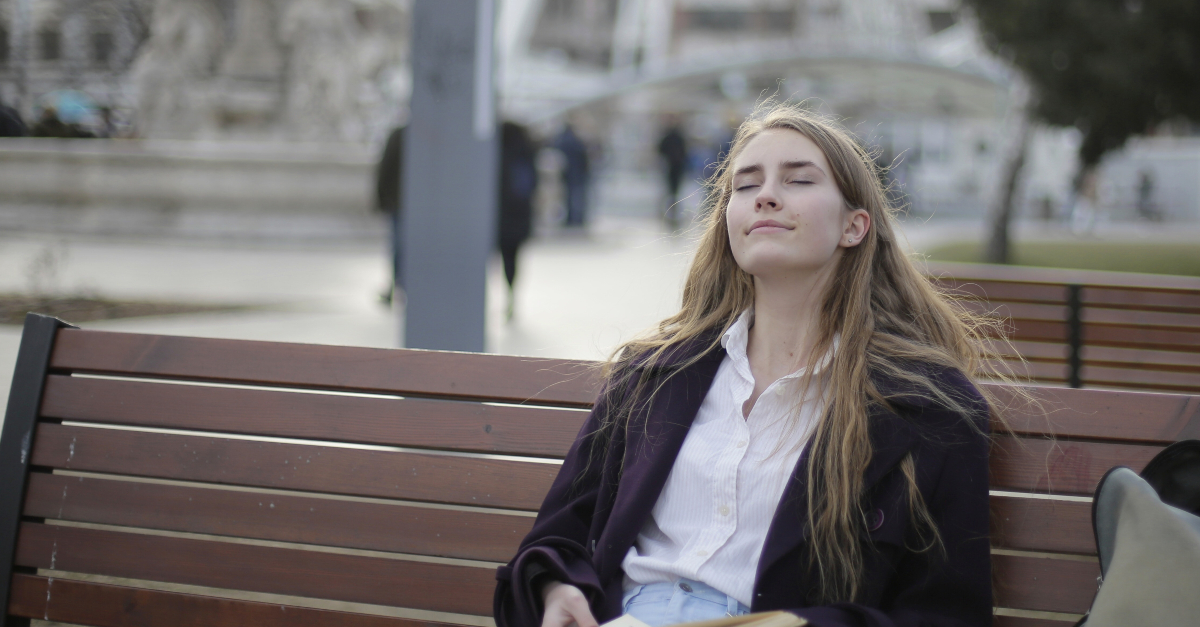 Crosswalk.com
The sanctity of Sabbath is such that God placed it before "thou shalt not" statements in his commandments.
Exodus 20:8 says "remember the Sabbath and keep it holy." God's glory demands our obedience, but he gave us this commandment as a gift, not a chore. Christ saved us for eternity and he is saving us day-by-day from mental chaos. When we allow distractions to take our eyes off of Christ we become stressed.
Sabbath restores our focus on God and relieves mental and physical stress.
Here are five simple tips for observing Sabbath and preserving your sanity in any circumstances:
Photo Credit: ©Pexels/Andrea Piacquadio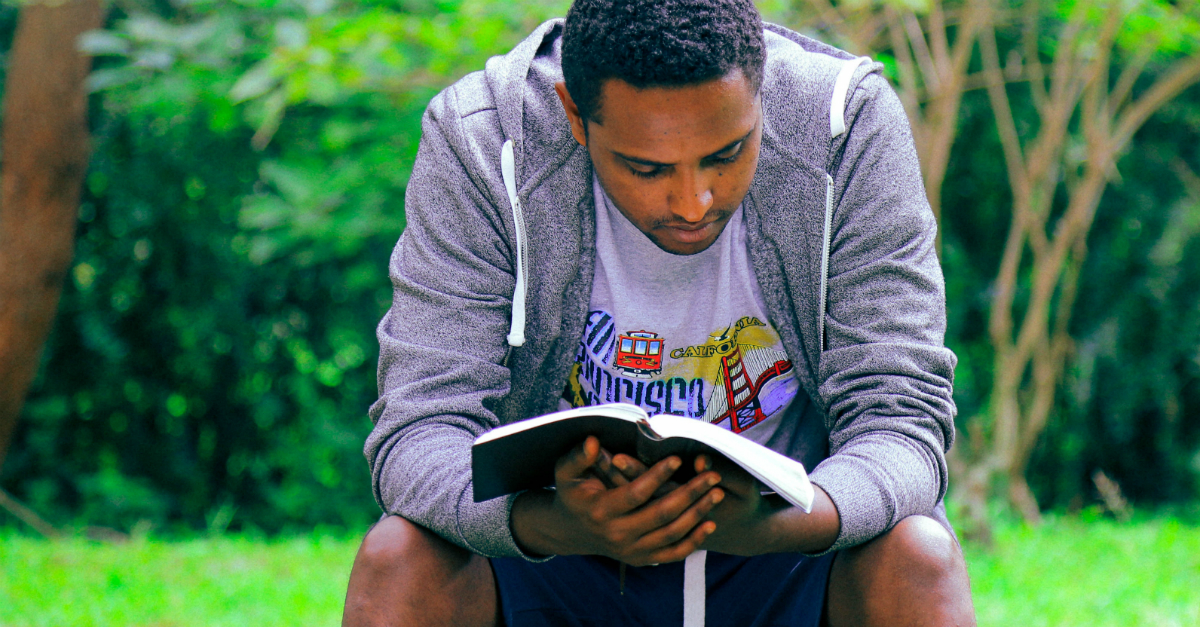 1. Revisit Luke Chapter 8
It's no coincidence that Luke depicts Jesus calming a storm right before Jesus heals a demon-possessed man. The physical storm represents our internal hurricane; the maelstrom of thoughts, fears, doubts, and worries which potentially derail our mental health and our relationship with Christ. Our Savior handled both crises easily, but first he slept. Start your week with rest.
Jesus was sleeping when the storm struck, and he continued to rest as it grew and threatened the small vessel he and the disciples were sailing in. He was woken by the panicked disciples, but was not panicked himself. Sabbath in Hebrew and Greek means "rest." Jesus emerged from his rest ready to work. Jesus "rebuked the wind and the raging waves, and they ceased, and there was a calm.' (Luke 8:24)
Immediately after this account, the group found a man in "the country of the Gerasenes" living "among the tombs." (Luke 8:26-27) The shape of the storm in this case was demonic, but Jesus—more powerful than any force of nature—was also more powerful than the legion of demons possessing this naked Gerasene.
Legalists get hung up on which day we should observe Sabbath, forgetting as Amanda Idleman observes in "5 Essential Reasons to Practice Sabbath" that "the Sabbath was made for man, not man for the Sabbath." (Mark 2:27) "Sabbath is a practical way to protect" our hearts and minds. Luke was drawn to the practical nature of God, who taught by showing, not just talking.
Sabbath is not the end of the week as my pastor always says; we need to face storms and demons from a rested position, mindful of God's power over whatever comes.
Photo Credit: ©Unsplash/Gift Habeshaw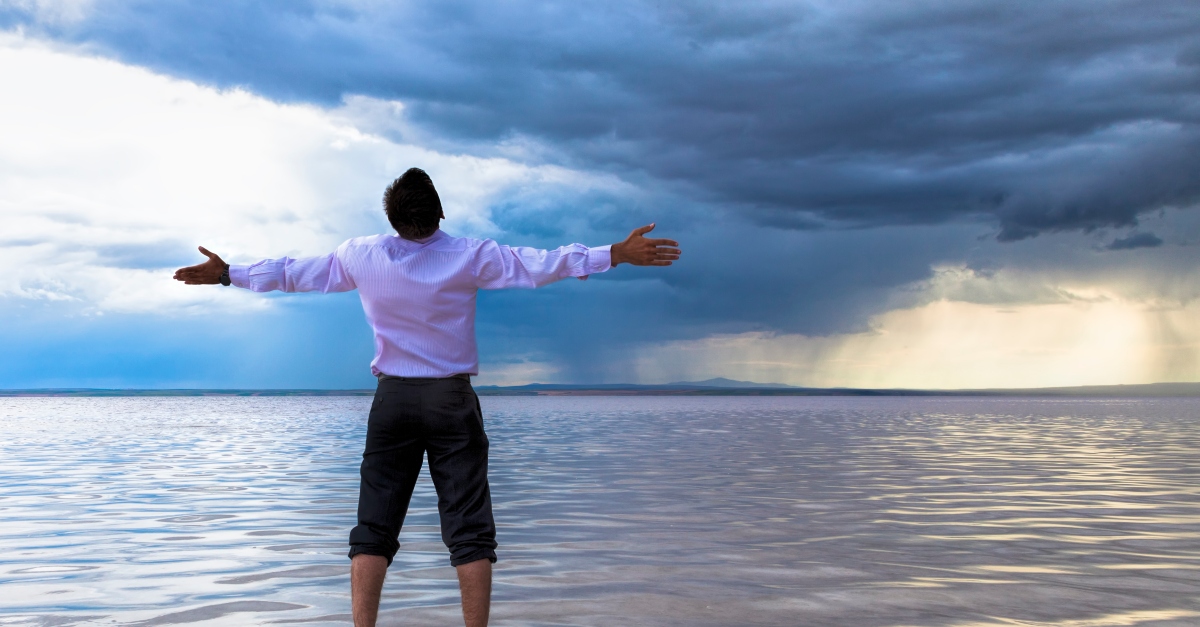 2. Trust the Father
We can be sure that dangers lay ahead of us, but we don't have to sit up all night waiting for them. Trust God to prepare you for trouble when it comes; meanwhile, rest in Christ by observing Sabbath. On the Sea of Galilee, storms were common; yet, Christ didn't lay in wait for one. He trusted his Father. When the storm came, he was ready.
Moreover, Christ came to the aid of his disciples when they called him. Is today a bad day? Has the last week or month or year been exhausting? Take a break and call on the name of Jesus right now. We are instructed by "the God of peace" to have faith. Peace, rest, faith: they work together, but you need to stop fighting your battles alone. Sit back, rest, and trust.
"May the God of peace, who through the blood of the eternal covenant brought back from the dead our Lord Jesus [...] equip you with everything good for doing his will." (Hebrews 13:20-21)
You might still get wet, but choppy waters can't separate you from the love of God. (Romans 8:35-37)
He resurrected the dead; storms are a piece of cake for the Almighty.
Photo Credit: ©Getty Images/BERKO85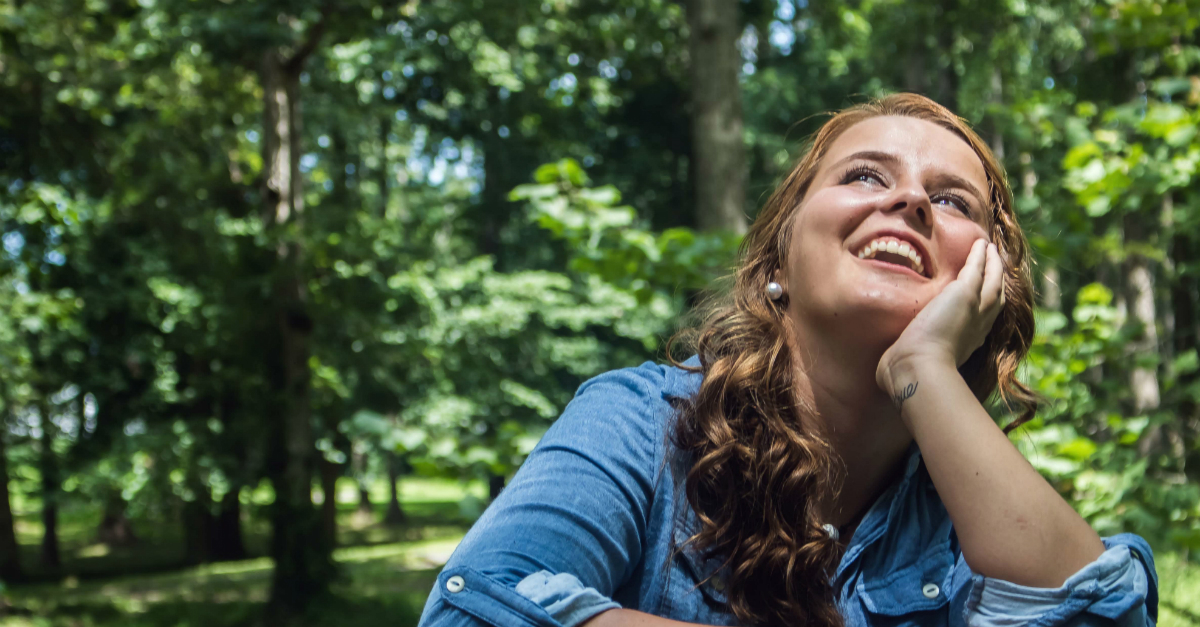 3. Enjoy Jesus
Use Sabbath time to soak up your Savior's presence and his teachings. The demon-possessed man sat at the foot of Jesus, cleansed of demons. The demons could have returned had he not filled his mind with the righteous, good, excellent, beautiful, and holy things embodied by Jesus which Paul talks about in Philippians 4. "Think about these things […] and the God of peace will be with you." (Philippians 4:8-9)
Legion once possessed this man, but he recognized his Savior. He "begged that he might be with him." (Luke 8:35)
Do we beg to be with Jesus? Is something more important to you right now than the God of the universe? As the DC Talk song "Like it, Love it, Need it" goes "you'll never find peace of mind in your pool of self/you'll never find peace of mind in your sea of wealth." Or in your "rock 'n roll," or "your superman." Idleman reminds us that "Sabbath is the intentional practice of forcing our minds and hearts to refocus on the beauty of God's provision in our lives."
I easily forget that, like the possessed man, I was a slave to sin and destruction until Christ saved me. But since I want to be with Jesus, I make time to focus just on him, and that's when he reminds me of the cost of peace with God. I remember that freedom to worship is a gift, not a duty. It's okay to spend time with loved ones, engaged in fun activities, but Jesus deserves to be first. Plus, there are rewards for settling down at his feet. The Psalmist wrote "you will fill me with joy in your presence, with eternal pleasures at your right hand." (Psalm 16:11)
Photo Credit: ©Pexels/Katii Bishop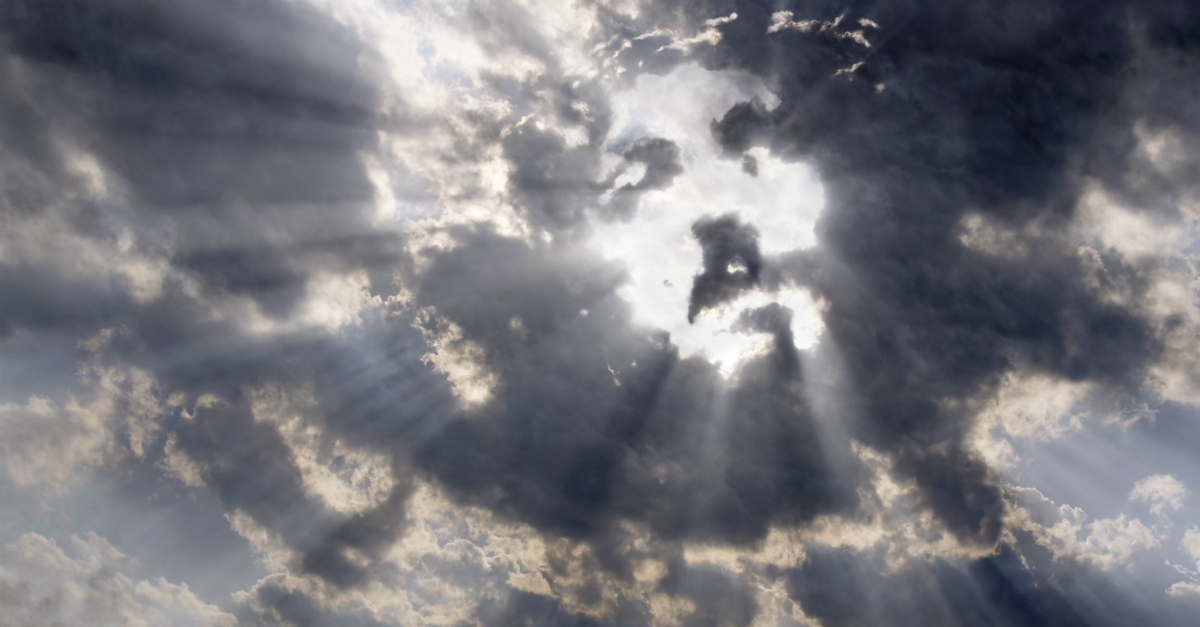 4. Share Jesus
The man who had formerly been "under guard and bound with chains" (Luke 8:29) wanted to follow Christ. Observe Sabbath by sharing Jesus. That can be uncomfortably far from restful, but Sabbath is found in Christ, not in a day. Even as you come out of Sabbath, some part of that peace remains and you can share it with others whether in word or character.
Christians inherit his righteousness (2 Corinthians 5:21) and, as we diminish, onlookers see more of him. The naked man was clothed—his shame was covered—but he also wore the kind of radiance we see in those who meet with Jesus. The people who saw this man "in his right mind" were "afraid" and they told everyone they met about what they had seen. (Luke 8:35-36)
Good news spread before the healed man said a word.
In our rest, we meet with the God of power. "When you pursue God with a passion, His light grows brighter in your life, reflecting His brilliance to others and drawing them toward Him" writes Whitney Hopler in "Reflect God's Radiance in Your Life." As heirs to his power, we can meet chaos with sound minds and peaceful spirits. People take notice.
I remember an especially stressful time at work when a coworker asked me why I was so calm. "Jesus" was all I said, but I didn't have to say anything. I don't meet trouble with a spirit of peace unless I fill up on Jesus. This is being "ready in season and out of season." (2 Timothy 4:2)
Photo Credit: ©GettyImages/Rastan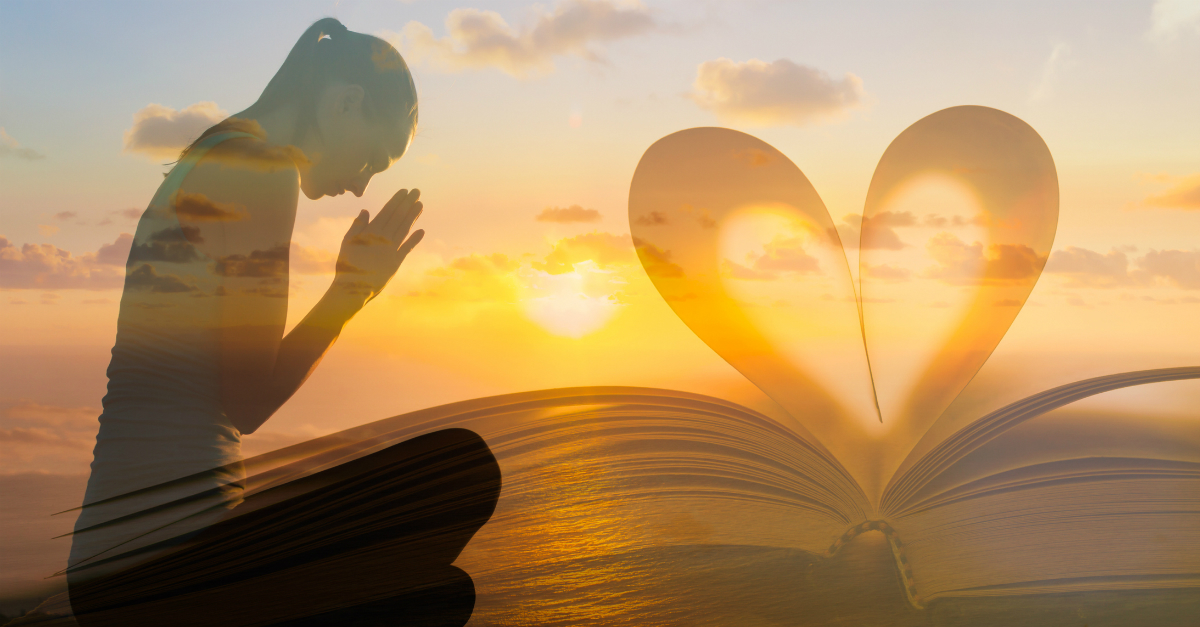 5. Develop Sabbath Humility
Give glory to God. Jesus set the example. He pointed away from himself to what God has done for you. When you say, like John the Baptist, "he must increase, but I must decrease" (John 3:30), you don't give up identity and worth—you become an heir to the kingdom of God. Paul wrote "my God will meet all your needs according to the riches of his glory in Christ Jesus." (Philippians 4:19)
We often think of humility as self-denial, but every statement that starts with "self," good or bad, takes something away from our rest: self-loathing; self-esteem; self-assurance; self-denial; self-control. Even this last one "can only be accomplished by the power of the Lord" according to Strong's Greek Concordance. Everything that starts with "self" focuses on traits we fight to overcome or maintain, usually in our own strength. God invites us to allow the Spirit to transform us into the people he wants us to be; the children of God. He does the work if we let him.
It's restful to know that I am loved no more and no less than the most successful, attractive, talented people in the world and this never changes. God doesn't love me for qualities our culture prizes. He doesn't reject me when I don't meet cultural standards of success and beauty. My core value comes from being an Image Bearer.
Rest, however, is not Sabbath unless God gets the glory. The only difference between me and my unbelieving neighbor is that I accepted the invitation. I'm not worthy: Christ is worthy. The command to observe Sabbath is a command to acknowledge that God meets my needs, that safety and value come from him. This is faith, pleasing to God (Hebrews 11:6), and I feel especially rested when I know he is pleased.
Recommended for You:
5 Essential Reasons to Practice Sabbath
What Is the Sabbath and Is it Still Important Today?
9 Ways to Get Rid of Stress and Finally Enjoy Biblical Rest
Does 'Come to Me All Who Are Weary' Still Promise Rest for Me Today?
Photo Credit: ©GettyImages/kieferpix