The Bible's Authority - Alternative View - January 16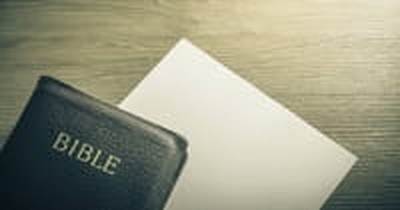 Crosswalk.com

The Bible's Authority
For the word of God is living and active and sharper than any two-edged sword, and piercing as far as the division of soul and spirit, of both joints and marrow, and able to judge the thoughts and intentions of the heart. - (Hebrews 4:12)
The Bible holds supreme authority by virtue of its Author, who is the King of creation and thus Ruler over all the earth. The Bible's authority is inherent in its every word. Scripture is God's revelation in history. Just as there is no higher authority in an earthly kingdom than a king, there is no higher authority you and I can appeal to than the Word of God in God's kingdom.
The Bible's authority is timeless. For example, when we read in Exodus 20:3, "You shall have no other gods before Me,"this command has the very same force behind it today that it had when God first thundered these words to Moses more than three thousand years ago. Unfortunately one problem I see as a pastor today is that people disregard God's Word because to them, it's just ink on a page.
Our problem is that we weren't there when God first spoke His Word—because if we had been there, we wouldn't be so casual about it. To get an idea of the terror that gripped Moses and all of Israel when God gave His commandments, read Hebrews 12:18–21. Even Moses said, "I'm so scared that I can barely even stand" (loosely translated).
The Bible is not simply words about God, it is the Word of God. Many people learn about God from the Bible, which is good—but that is not where you are to stop. The Word of God is the voice of God in print. It is active and alive and sharper than a two-edged sword, able to reach and instruct the deepest recesses and core of who you are (Hebrews 4:12).
Reflection: Do you find yourself convicted by the thought that you, too, take the Word of God too casually? Read and meditate on Hebrews 4:12. Spend some time in prayer thanking God for the Bible—and spend some time reading it.
Your Word, God, is powerful. Your authority is all-inclusive. Grant me grace as I study Your Word to understand and apply it in my life each day.
Listen to Dr. Tony Evans Online Broadcasts at OnePlace.com.