Checked by the Spirit - The Crosswalk Devotional - June 1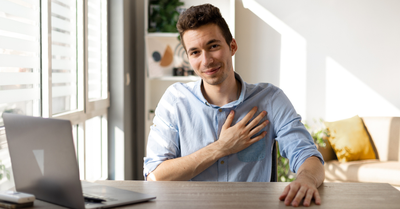 By Annie Yorty, Crosswalk.com


Checked by the Spirit
By Annie Yorty
"When the Father sends the Advocate as my representative—that is, the Holy Spirit—he will teach you everything and will remind you of everything I have told you. I am leaving you with a gift—peace of mind and heart. And the peace I give is a gift the world cannot give. So don't be troubled or afraid." (John 14:26-27 NLT)
The leftover birthday cake called me. The moist chocolate topped with pink and purple buttercream flowers lured me to wander into the kitchen for a quick look. My mouth watered. I could taste the decadence. Maybe just a bite . . . or two? You don't need that. I have something better for you. Another voice countered the cake's siren song. God's Spirit checked my longing for something that would harm me.
In hockey, players vie for the puck to score goals. I like this rough game where padded skaters slam one another into the walls. In this move, called a check, a player may drive his upper body or hip into his opponent, knocking him into the boards or the ice. The body contact is intended to wrest control of the puck from the one moving it down the rink toward the goal. I think of the Holy Spirit's voice as a kinder, gentler check.
While He still lived on earth, Jesus told His disciples He would give them—and us—the gift of the Spirit. When someone receives salvation through Jesus, God's Spirit takes up permanent residence. Jesus explained the Spirit would teach us the ways of God. Because we're forgetful creatures, His Spirit will remind us of the truth so we can get back on the right track. If we're listening, we will adjust our thoughts and actions to follow the lead of the Spirit. I often need a check from the Spirit because I've seized control from God. I dribble the puck of my own life instead of following His lead. Choosing control over trust reveals my innate fear. I fear I'm on my own. I need to take care of myself. At those times, God's Spirit reminds me of the truth.
God created me, so He knows my needs better than I.
He commands unlimited resources.
He knows the past, present, and future.
He loves me and wants the best for me.
He is for me.
What fears might lead you to check the Spirit when He speaks to you? Perhaps job pressures push you to compromise in the workplace. Have you grown bitter amid relationship struggles? Maybe you find yourself avoiding challenges because you cannot tolerate failure. Might fear of being alone lead you into unhealthy relationships? What about the biggest fear of all? Death looms ominous and threatening for those who have not trusted Jesus for salvation. Have you received assurance for your eternal life? If not, investigate how you can receive peace with God.
Even those who have confidence in Christ sometimes falter in fear. We can't imagine how we'll survive if someone we love dies. We wonder if God can meet our needs in grief. While fear often convinces us to check the Spirit, we must acknowledge the streak of rebellion that runs through us all. Born with a sinful nature, we spend the rest of our lives after salvation learning to reject our flesh and follow God's ways. Sometimes we refuse to follow the Spirit's lead simply because we don't want to.
True confession—I checked the Spirit that day in the kitchen instead of allowing Him to check me. I suppressed the voice reminding me of the truth of God. I wanted the cake, so I ignored His better way. I slammed my will against Him and grabbed control. Sometimes I resist the Spirit's check so much that I wind up in the penalty box. God loves me too much to allow me to continue down a path of destruction, so He gives me a consequence. As He disciplines me, I learn to respond obediently to His Spirit. Friends, I hope you see God as a reliable and able guide through every fear and sin. God faithfully guides us back to Him, even when we defiantly check His Spirit. We can trust Him to control our lives. Jesus called His Spirit a gift.
"I am leaving you with a gift—peace of mind and heart. And the peace I give is a gift the world cannot give. So don't be troubled or afraid" (John 14:27 NLT).
You will unwrap peace of mind and heart when you consistently accept His influence. Fears and stubborn desires will subside. Will you allow the Spirit to check you and take control?
Intersecting Faith and Life:
With God's help, identify any fears or rebellion that cause you to check God's Spirit. Ask Him to help you resist the temptation and allow God's Spirit to check you.
Further Reading:
Photo Credit: ©Getty Images/Djordje Djeric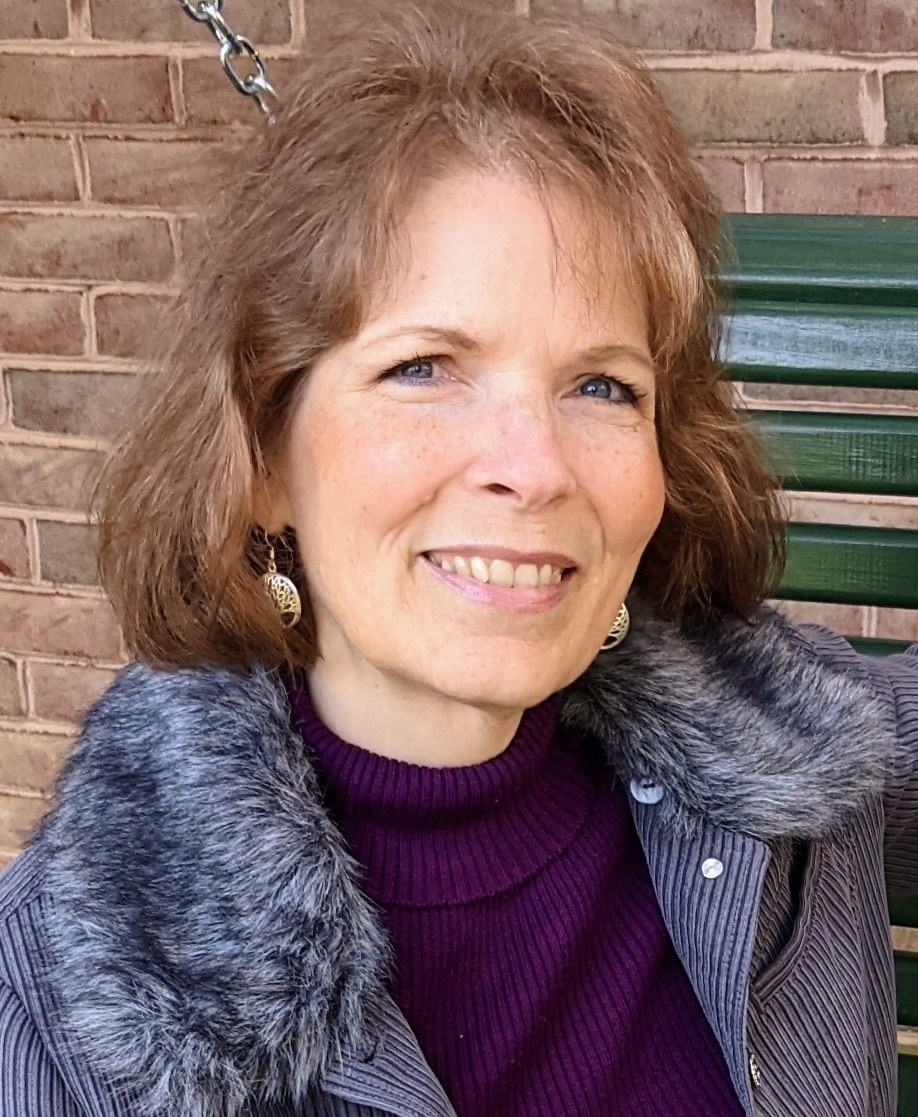 Annie Yorty writes and speaks to encourage others to perceive God's person, presence, provision, and purpose in the unexpected twists and turns of life. Married to her high school sweetheart and living in Pennsylvania, she mothers a teen, two adult children (one with intellectual disabilities), and a furry beast labradoodle. She has written From Ignorance to Bliss: God's Heart Revealed through Down Syndrome. Please connect with her at http://annieyorty.com/, Facebook, and Instagram.

Check out fantastic resources on Faith, Family, and Fun at Crosswalk.com!
Want to grow your prayer life? The So Much More Podcast shows you how to create space to be with God. This podcast, hosted by Jodie Niznik, introduces you to two types of scripture experiences: Lectio Divina and Imaginative Prayer. Join our growing prayer community today!