Devoted to God's Will - Truth For Life - September 12
Crosswalk.com

Then Esther told them to reply to Mordecai, "Go, gather all the Jews to be found in Susa, and hold a fast on my behalf, and do not eat or drink for three days, night or day. I and my young women will also fast as you do. Then I will go to the king, though it is against the law, and if I perish, I perish."
Only once we are unafraid to die are we free to live.
Up until this point in the book of Esther, Mordecai has been sending the instructions and Esther has mainly been responding. But now Esther decides what she must do. She moves from being passive to being active—and she does so with absolute, resolute commitment. She will go and speak to the king on behalf of her people.
Though she would approach him alone, the queen's endeavor was not going to be a solo effort. Her Jewish community would fast with her on her behalf; they were in this together. The fast was one not of mourning but of declaring their desperate need for God's intervention. Esther recognized that she had to do something, but she didn't want to go to the king haphazardly, hoping to stumble into his presence based on her looks or what she had meant to him. She wanted to go to the king only on the strength of who God is and what He wanted.
Esther's devotion to God's will was evident, and striking: "If I perish, I perish." She was committed to go to the king even though it was against the law and might well result in her death (Esther 4:10-11). While risk was involved, she understood that the demand of God supersedes all other considerations. She knew she must do all she could to act for the good of God's people—and so she was willing to put her life at risk.
Common sense would have told Esther to play it safe—to keep quiet and hope that perhaps the king would invite her into his presence. But common sense and believing faith are not always in accord with one another. After all, common sense would argue that the worst thing that can possibly happen to our life is for us to lose it, while believing faith views death as "gain" and "far better," for it is a departure to be with Christ (Philippians 1:21, 23).
Esther was willing to die to do what was needed. She had decided that it was better to perish obediently than to live disobediently. Only when we get to the point in our own spiritual journeys where we can sincerely say, "If I die, I die," can we go on living for God. The risk may be great, but the reward is infinitely greater. Today, ask God to orient your heart so that you can declare with the psalmist, "A day in your courts is better than a thousand elsewhere. I would rather be a doorkeeper in the house of my God than dwell in the tents of wickedness" (Psalm 84:10). If that is your perspective, you will find courage and obedience come far more easily, and joyfully.
As a thank-you from us for your gift, we'll send along this month's resource: How Christianity Transformed the World by Sharon James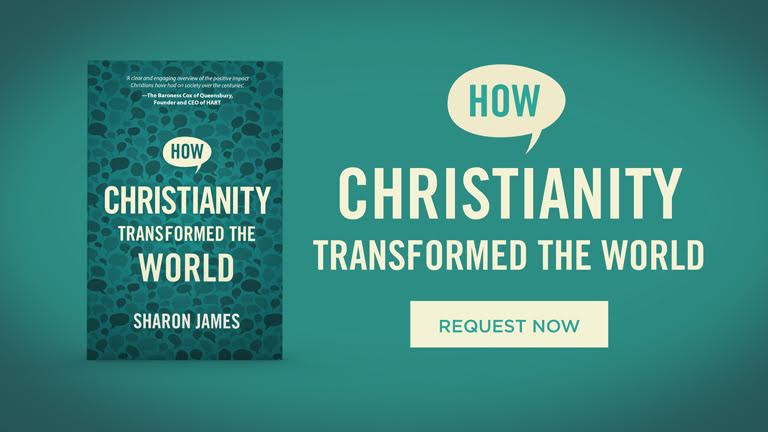 Click here to learn more about Truth For Life
Devotional material is taken from the Truth For Life daily devotional by Alistair Begg, published by The Good Book Company, thegoodbook.com. Used by Truth For Life with permission. Copyright © 2021, The Good Book Company.