Do Not Let Your Hearts Be Troubled (John 14:27) - Your Daily Bible Verse - May 15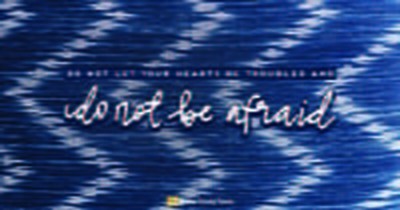 Crosswalk.com

Do Not Let Your Hearts Be Troubled
By Becca Stevens
"Do not let your hearts be troubled and do not be afraid." (John 14:27)
It was time to say good-bye.
Jesus looked into the eyes of his disciples and saw fear and heartbreak. The moment had come for him to return to the Father, and the disciples were "filled with grief" at the prospect of facing the future without Jesus physically beside them (16:6).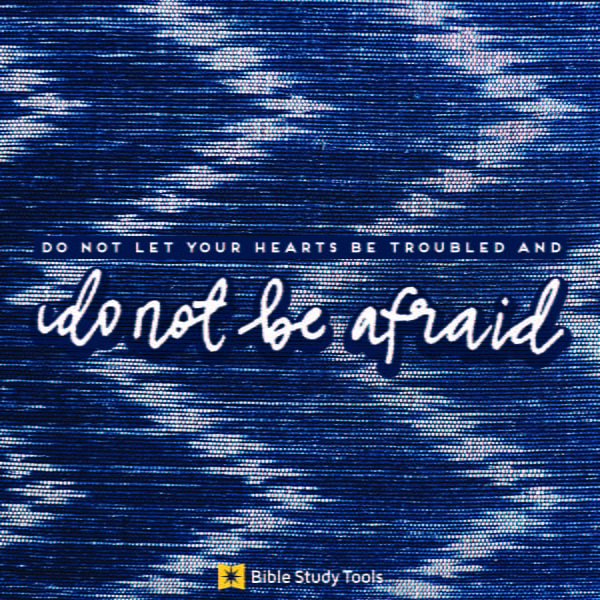 Perhaps, at first glance, it seems somewhat callous that Jesus would admonish his friends to "not let their hearts be troubled and to not be afraid," but his challenge rested on the beautiful promise he offered next. Jesus had already told them that even though he was leaving this world, he would always abide, live, in them (16:7). Now, he assured them that he would not leave them without comfort. He would send his Holy Spirit to sustain and guide them.
And he does the same for us.
Like the disciples we discover that in grieving, hearts can grow stronger, and in pain, there is comfort. Because God has given us his Spirit, his love abides. On long nights when worries sit by our beds, on gray days when we wonder how the clock ticks seamlessly as hours drag on, and on lonely roads when longing overshadows community, our desire for love does not cease.
Love moves mountains, it is filled with mercy and compassion, and it reaches across the world and through time. Love expands our hearts, it sits still with us, it grieves with us, and it heals us. Love gives us a glimpse of the glorious heavens and the fearful valley. Love gives us ears to hear the angel say once again to us, "Fear not, for God is with you."
We make our prayer in silence, troubled by the fears in our hearts and anxieties in this world. Sometimes, we can be paralyzed by the thought of tomorrow and what awaits in the days ahead. We are but children stumbling in the darkness and groping for Your hand. Do not hide Your presence from us or reject us in our weaknesses and fear. Guide us in the darkness toward your loving light, and help us walk in peace. There are so many things to fear and so many fears that keep us lonely. Let us put our whole trust in you and come to wisdom and understanding - and all for love's sake. Amen.
Becca Stevens is an author, speaker, Episcopal priest, justice entrepreneur, and founder and president of Thistle Farms (Nashville, TN). Thistle Farms is the largest social enterprise in the U.S. led by survivors of prostitution, addiction, and trafficking. Her latest book is Love Heals (Thomas Nelson). Follow Becca on twitter @RevBeccaStevens or visit BeccaStevens.org and ThistleFarms.org.
We want to experience God through the Bible… we really do!
But our good intentions fall flat when reading the Bible just doesn't seem to help us experience God in a real way. What should feel alive often feels confusing and boring and irrelevant. But it doesn't have to.
In the How to Study the Bible podcast, pastor and Bible teacher Nicole Unice brings life back to reading the Bible by walking listeners through her Alive Method of Bible study, helping us personally encounter God through his Word by giving us a practical, clear road map for understanding, interpreting and applying Scripture to our lives. Just click below to start listening now!