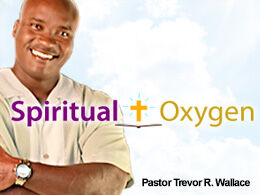 T.R.W. (a/k/a Trevor Wallace) was born in Kingston, Jamaica. His interest in music came to be at around age 14. Inspired by street corner rapping he decided to pursue a career in the music industry.
Trevor migrated to the United States (Florida) in July 1987. He performed at many functions held by his alma mater, Hallandale High School.
Trevor joined the United States Navy after graduation. During this four year tour, his love for music hardly subsided. He performed in various venues in many states and countries and also wrote over 150 songs.
Trevor executive produced his first secular album under the stage name "Master Gong" and entered into a three year recording contract with Global Records (Germany). However, before the CD was released Global Records stopped all production when they were made an offer they could not refuse and sold out to Chrysalis Records.
By December 1999 Trevor finished a second secular album. This time Music Avenue (Belgium) offered a contract to release the album. However, their deal also fell through. Having come from a Christian background Trevor began to feel that it is was God who did not allow these albums to be marketed.
Even though Trevor attended church weekly and had daily bible study and devotions from 1991, he didn't openly confess and accept Jesus until 1999. Trevor got baptized on October 22, 2000. Since deciding to change his life for the better Trevor also changed his stage name to "T.R.W. / The Real Word". (Meaning The Real Uncompromised Word Of God). Trevor started his own label Winning Team Records and is currently the CEO. With the help of God T.R.W. recorded the powerful, Jesus filled CD "Get With It". Get With It was signed by American Faith Records and was distributed by Universal Latino Records in 2003.
For years T.R.W has been leading the lost to Christ with music and spoken Word. God called T.R.W. to the teaching ministry in 2005 and he was ordained Pastor on June 11th 2006. Pastor Trevor founded and is the Senior Pastor for Jesus Team Ministries in Lauderhill Florida. God told him to take a break from recording his sophomore project entitled "Jump For Jesus" after he already recorded six songs. This break lasted four years until summer 2010. Jump For Jesus is now completed and available for
sale through Tate Music Group and other digital music sales outlets. On August 11, 2015 Trevor Wallace released his first book "Wired For Greatness" through Tate Publishing. You can get your copy at BN.com or Amazon.com
T.R.W. is in full swing ministering in music and the spoken Word of God. Don't hesitate to contact him for your festivals and various concert or speaking events. Let's promote our Heavenly Kingdom together and T.R.W. will be a major blessing to your event. Thank you for your time. May our Lord and Savior, Jesus Christ, richly bless you.