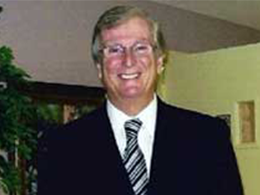 Faith Answers radio is a ministry of Colonial Oaks Baptist Church. The weekly broadcast features Dr. Gary Roy, along with co-host Lindy Rosenbaum, teaching and sharing God's word so that listeners can grow closer in their walk with God. Each broadcast includes an invitation to receive Jesus Christ as Savior. We are honored to serve God and His people through radio.
Show Links:
---
Dr. Gary Roy is Senior Pastor at Colonial Oaks Baptist Church in Sarasota, Florida. He and his wife Sheri have been married 48 years and have spent 39 years in full time ministry. They have ministered together at Colonial Oaks Baptist Church for the past twenty years. The Roy's were raised in Sarasota and have two sons and seven grandchildren.
Dr. Roy is a veteran of the United States Air Force and is a graduate of Liberty University Bible Institute. He has an earned Master's Degree in Ministry from Bethany Theological Seminary in Dothan, Alabama and a Doctorate in Theology from Andersonville Baptist Seminary in Camilla, Georgia. Dr. Roy has also served as President of Liberty Baptist Fellowship and Assistant Endorser of Military Chaplains at Liberty University in Lynchburg, Virginia.