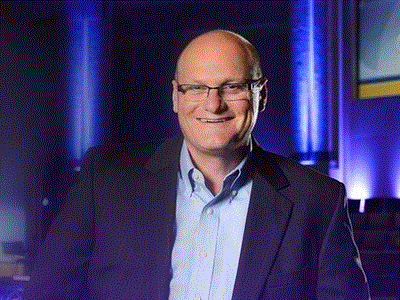 Calvary Church Radio hosted by Dr. Willy Rice of Calvary Church in Clearwater, Florida is a listener supported radio ministry that focuses on Building Relationships to Bring People to Dynamic Life in Christ.
Calvary Church Radio believes God has called us to multiply. Our church's X150 vision is to help plant 150 churches among our neighbors and the nations so that they can have peace with God, a place in His family, and purpose in the world!"
Show Links:
Willy Rice returned to Calvary in 2004 to lead the church he considered his home. Willy completed his high school years, responded to God's call to ministry, and met and married his wife Cheryl here at Calvary. Willy was called, licensed and ordained to preach at Calvary all under the leadership of Dr. William (Bill) Anderson, who pastored here for 27 years. In 2004, the church called Willy to come back home to serve as Senior Pastor.
Willy pastored the Hillcrest Baptist Church in Pensacola, FL for seven years. During that time, the church experienced great growth and more than doubled in size. The church built a new 2000 seat worship center in 2002. Prior to pastoring Hillcrest, Dr. Rice had pastored the Gladeview Baptist Church in Anniston, Alabama (1992-1997), the Cypress Lake Baptist Church in Tampa, Florida (1987-1992) and the Bethel Baptist Church in Dora, Alabama (1984-1987).
Dr. Rice is a graduate of Samford University in Birmingham, Alabama with a B.A. degree (1985) and the New Orleans Baptist Theological Seminary with a Master of Divinity degree (1990) and a Doctor of Ministry degree (1996).
Willy is married to Cheryl (Baker). She is a graduate of Samford University and they have three children, Amanda, Anna, and Stephen, and three grandchildren.