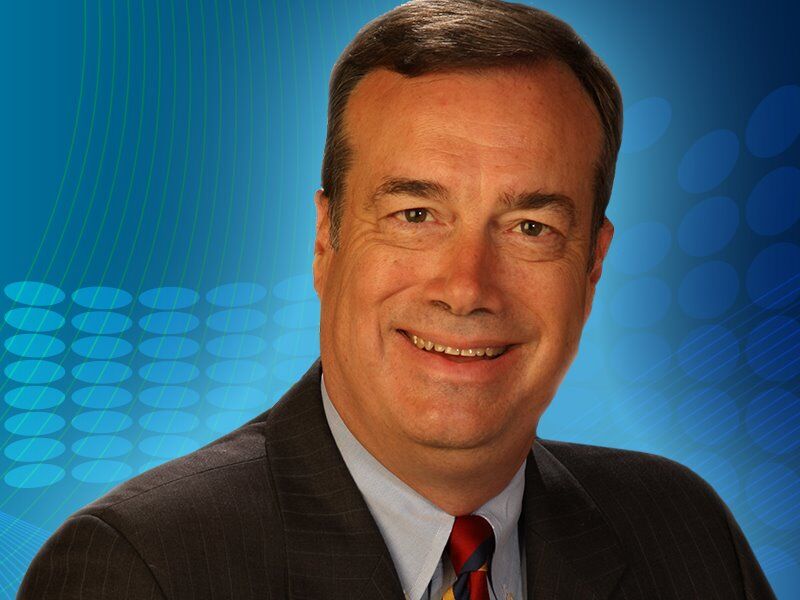 The Bill Bunkley show brings you the latest in political and cultural news with a decidedly Christian worldview. Find out what's going on in Florida, the nation and around the globe. Meet us at the intersection of faith and life on the next Bill Bunkley Show, Monday-Friday, 3-6 p.m. on FaithTalk and on AM 930 The Answer
Show Links:
---
Bill Bunkley is a long-serving station personality and afternoon host of the Bill Bunkley Show on FaithTalk 760 AM, 104.3 FM, 570 AM, 100.3 FM & 910 AM 102.1 FM. Bill comments on local, state, national and international issues of the day from the lens of a Christian worldview perspective. He also is the author of a daily on-air opinion minute entitled "Something To Think About." His opinion airs not only on FaithTalk Tampa but also on both of Salem Tampa's conservative talk stations AM 860 The Answer Tampa Bay and AM 930 The Answer Sarasota. Archives of his opinions call be found below on Bill's Blog page.
Bill Bunkley is a familiar voice throughout Florida including his hometown Tampa Bay. After many years of defending conservative values, Bill brings his experience to today's current spiritual, political, and cultural issues.
Bill has maintained a continual presence in Tallahassee since starting his work there in the mid 70's developing relationships with governors, cabinet officers and members of the Florida House and Senate.
From 1996 to 2011 Bill served as the legislative affairs consultant of the Florida Baptist Convention.
In 2012, he expanded his representation of the Florida Baptist Convention also to include other faith-based entities as President of the Florida Ethics & Religious Liberty Commission, Inc.
His unique Tallahassee and statewide relationships give his listeners informed access to the newsmakers of the day.
Bill is an Eagle Scout, who formerly served on the Southern Regional Board of the Boy Scouts of America. Today he is one of the pioneers of the new social conservative alternative to the BSA, Trail Life USA, building Godly character in young boys and men through a similar outdoor program.
He also is an experienced business owner as a Real Estate Broker since 1975 and was a Mortgage Broker for 28 years.
He and his wife Toni and son Zachary are active members at Idlewild Baptist Church in Lutz where Bill teaches the "Faithful Servants" Bible Fellowship class on Sundays.
To be added to his daily email blast list fill in the information below...
---
Show Links:
Bill Bunkley Florida Baptist Witness Analysis: Will you vote based on personalities or issues?
ERLC Petition to Defund Planned Parenthood
Florida Ethics & Religious Liberty Commission
Bill Bunkley Show Daily Show Updates -- Sign Up Today!
Ethics and Religious Liberty Commission
Contact the Brandon Chapter of Trail Life USA
Call or Email Your U. S. Senators
Call or Email Your U. S. Congressperson
Call or Email Florida Governor Ron Desantis
Call or Email Your Florida House of Representatives Member or Florida Senator
Call Tampa City Council Members