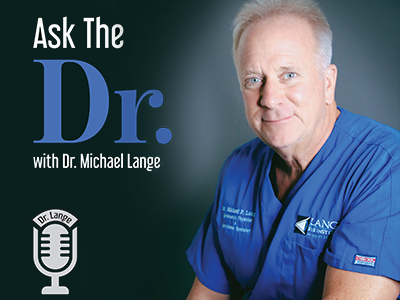 Ask The Doctor is hosted by Dr. Michael Lange, a Board Certified Optometric Physician and Certified Nutrition Specialist. He also has degrees in psychology and physiological optics.

As the founder of Lange Eye Care and Associates and the Lange Eye Institute, Dr. Lange has always been focused on sharing his knowledge and experience to help serve a larger audience. This is why in 1993 he launched Ask The Doctor, a popular radio talk show on eye care and nutrition.

He's extremely passionate about helping people maximize people's health and well-being through proper nutrition, and spends his time educating eye care provides worldwide on proper nutrition and the benefit of it for their patients.

Fun fact about Dr. Lange: He actually sits down each and every night to answer inquiries on the Fortifeye website! What other vitamin company actually lets you talk directly to the doctor that is responsible for the development of their products?

Disclaimer: This is for educational purposes only and should not replace a comprehensive eye examination or medical evaluation.
Show Links:
---